Some of the Chichen Itza recommendations you find here may be common sense like drink lots of water and protect yourself from UV rays, but I recommend you read all of them to learn a couple of things you may not have thought about.


General Chichen Itza recommendations


Keep yourself hydrated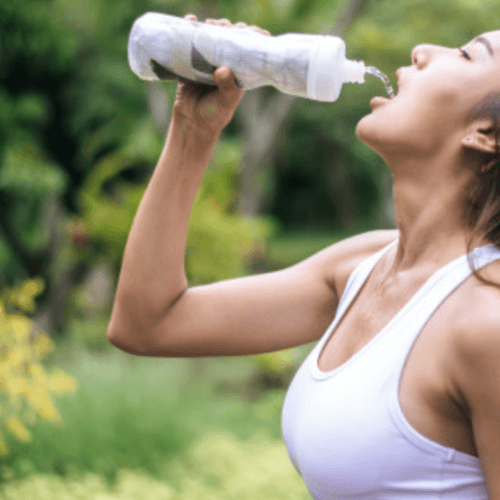 The first of our Chichen Itza recommendations is take a few liters of water on your backpack because you're going to sweat, plus the weather is very hot and humid.



Wear comfortable shoes
You may wear sandals, but it's best to take your hiking or tennis shoes. The pathways are a bit uneven unpaved, also you'll have to keep an eye out for errant rocks and sticks.



Plan your route
If you're just looking to take a couple of amazing pictures in front of the main pyramid, and other nearby constructions, there's no need to plan the route; but if you want to see everything, it's best to plan ahead so you know what you want to see, and where it is.


Be patient
Lots of people visit Chichen Itza, and most of them get there between 11 am and 1 pm, so if you're expecting to take a picture by yourself in front of the Kukulkan Pyramid, that may be a bit difficult. So, you can wait, or just take the picture and then edit your photo later.


Protect yourself from harmful UV rays
This is one of the most important Chichen Itza recommendations because you may find some shades under the trees, but most of the time, you will be under direct sunlight, so make sure to use sunscreen, a hat, and it may also be a good idea to take an umbrella with you.


Avoid large crowds
Chichen Itza can get very crowded depending on the season, schedule and day of the week. There's not much we can do about the season because we usually plan our trip depending on other factors, but try to avoid Sundays because any citizen with a valid Mexican ID gets in for free.
Another thing to look out for if you want to avoid large crowds in Chichen Itza is that most of the tour buses get there at around 11 am, so if it's in your hands, try to get there at 8 am, or after 2 pm.


No drones or tripods allowed
This is one of the Chichen Itza recommendations that's more of a warning, than a recommendation because you may freely take pictures and video with your handheld camera or smartphone, but you have to pay a small fee for shooting video with a pro camera. Also, keep in mind you can't use drones.
If you really need to use a tripod, there's a special permission to use one, but it might take some valuable time out of your visit to get it.


Get a bus tour
While driving yourself may give you the freedom to stay the time you need and stopping to eat wherever you want, it might be tiring for the driver. So, it might be a good idea to get a bus tour to Chichen Itza because most of them include the access ticket, a tour guide, food, and drinks, so you don't have to worry about anything else other than enjoying your trip.


Hire a guide (or not)
This is one of the Chichen Itza recommendations that is totally up to you and what you want to get out of your trip to this Mayan Archeological Site.
Other than taking amazing pictures, a must when you visit Chichen Itza is to know what you're looking at and a little bit of history. So, you have 2 options, read before you go, or hire a tour guide.


Something about salespeople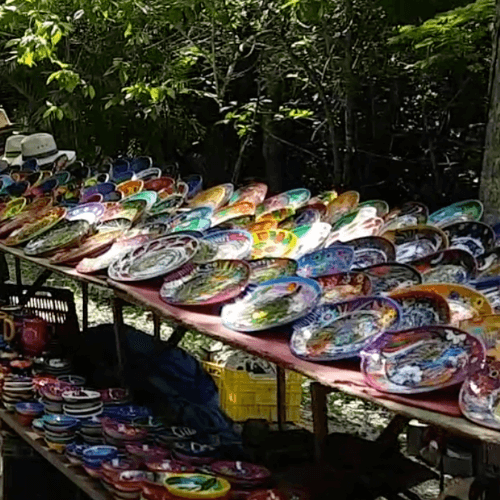 There are souvenir stands everywhere, selling figurines, t-shirts, wood carvings, and the list goes on. It's important to buy from them and not big chain stores because some of the articles you can find there are works of art that where build with their own hands, plus you help their economy, but in my opinion, I don't think there should be so many of them, this amazing Archeological Site ends up looking like a market.
Also, a few of them lie to get your attention, they may say something like: 5 T-shirts for $5 dollars, and when you ask, they say: 5 T-shirts for $25 dollars, making it seem like you may have heard wrong. Or they have a big figurine and offer it to you at $1 dollar, and when you approach them to buy it, they have a small one "hidden" in the other hand; then they tell you that's the one that costs $1 dollar, and the big one costs $30.


Bring cash
While traveling in México, it's always best to carry cash because you never know when you can pay with a credit or debit card. Even when they accept them, they may not work properly, try to carry cash with you.


Bring mosquito repellent
It depends on the season, but most of the year there are lots of mosquitos, one of the most important Chichen Itza recommendations it taking with you some mosquito repellent in the form of liquid, bracelet, sticker, or whatever works for you.


---
Chichén Itzá recommendations if you're driving
The Chichen Itza recommendations may change if you're driving there with new options like taking control of the time you get there and leave, stay there as long as you need, and some other ones. 
Check out these specific Chichen Itza recommendations in case you rented a car or a friend is showing you around the Mayan Peninsula.
If you'd like to rent a car, check out this link from rentalcars.com


Get there early (or late)
Try to get there between 8 and 10 am because most tour buses arrive between 11 am and 1 pm, plus it's not that hot when you arrive that early.
If you're not an early bird, try to get there between 2 and 3 pm, when the tour buses start to leave.


Lookout for expensive toll booths
There are also a couple of expensive tolls along the way, depending on where you're staying, so bring some extra cash with you.


Time your trip
Depending on where are you staying (from Mérida: 1:30 hours, and from Cancún: 2:30), you should time your trip. For example, if you want to get there at 8 am from Cancún, you should leave at around 5:30 am.


Leave on a full tank
You may find some gas stations along the way, but it's better to just fill up your tank before you leave so you don't have to stop.


Car A/C is a must
If you rent a car, make sure it has a working A/C, even while driving at high speed on the highway, you may need to cool off.
---
If you're looking to rent a car in the Mayan Peninsula, Please check out my Affiliate link.