Xcambó controlled the production of at least two large salt areas such as the Salinas of Xtampú, located one km northeast of the site. There are archaeological and also ethnohistorical data that refer to the fact that these salt mines were still in production in the year 1605, and even today it continues to be exploited.
On the northeastern side of the site, there was another extensive salt area of wide ponds and ridges, with vestiges of numerous deposits and houses foundations, which also had to be dependent on Xcambó in pre-Hispanic times.
Storage salt in Xcambó
The large and numerous storage areas are circular deposits between 1.50 m and 2.50 m in diameter and 1 m to 2 m deep, were dug below the surface of some housing bases.
It's believed that these deposits dug in Xcambó were used for the storage of salt extracted from the area's natural reserves.
These were, apparently, contemporaries to the first housing units in the Mayan city of Xcambó and continued to be built during other occupational stages. Later on, there is evidence that indicates that the circular deposits within the housing sector fell into disuse since many of them were located in the salt areas.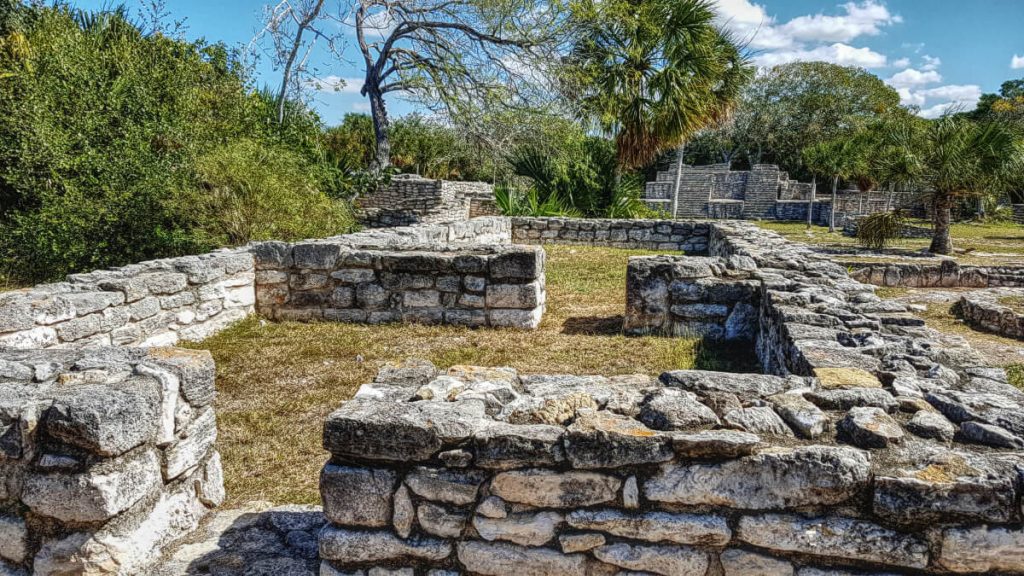 Xcambó and the salt
Xcambó was involved in the important economic role that was played in that strategic point of the peninsula, where the main interest was focused on the exploitation of salt.
It's very obvious the importance of the salt economy on the northern coast of the Mayan Peninsula, which surely provoked a hard competition to get control of this city, being exploited continuously from before our common era to the present, although under the control of different major Mayan cities.
Trading with salt and other coastal products
It's likely that the salt shipped from Xcambó was accompanied by some raw materials such as certain species of sea shells, cotton, waterfowl of the region and other animals, as well as articles manufactured in shell, bone, stone, etc.
In exchange, Xcambó obtained raw materials and objects from foreign lands such as obsidian, jade, pyrite, basalt, among others, all of which makes the commercial contacts with the diverse and distant areas of production and distribution even more evident.
When visiting Xcambó
Don't forget to visit these salt mines whenever you visit Xacmbó, both because of the importance it played in the past for this city, and also because it's on the way.