When traveling to Chichen Itza with children, you should keep in mind that not all children are fascinated by the idea of going to explore archaeological ruins, but that does not mean that you have to miss the opportunity to visit them. That's why I leave you a list with recommendations that will make your visit and that of your little ones more pleasant.


Bring plenty of water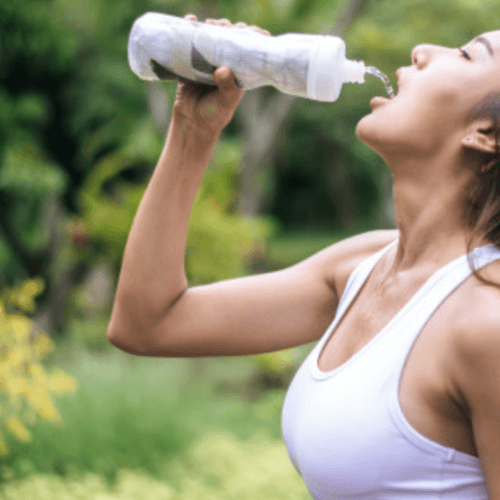 In Chichen Itza the weather is hot and humid, so both you and your little ones should stay well hydrated during your visit, I recommend you bring at least one liter of water per person.


Protect them against mosquitoes and UV rays
Although there are parts with shade most of the way, remember to put a lot of sunscreen and continue to apply throughout the day, it is also useful to bring hats and even umbrellas to protect you from the sun.
Chichen Itza is located in the jungle so there are many mosquitoes, remember to carry a good repellent for the whole family and apply it after the sunscreen, it is important to apply it later because if not the aromas that repel mosquitoes will fade faster.


Stroller
Although the roads are quite irregular, your trip to Chichen Itza with children is possible by walking on the most traveled roads with a stroller, preferably with a stroller with large wheels so that it does not get stuck with stones or branches. A stroller can also be very helpful to help you carry all the things like water, diapers or even if your children want to rest and you want to continue exploring.


Rest in the shadows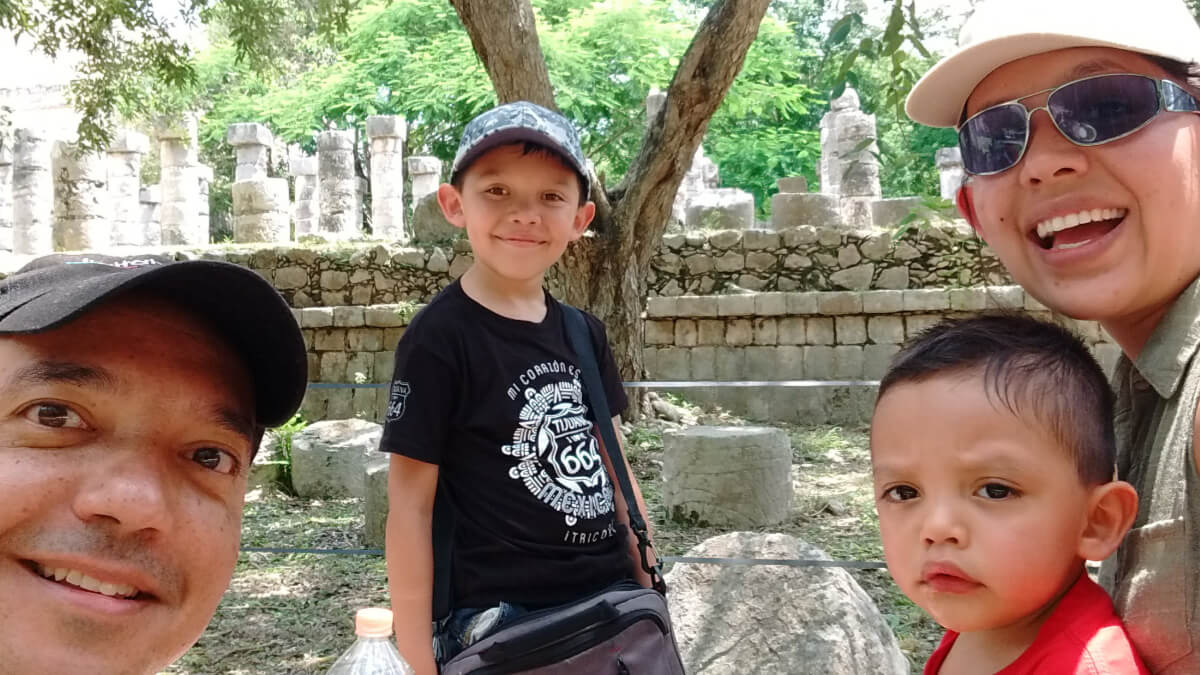 There are several places with benches and shadows so I recommend stopping from time to time, in that way, children have the opportunity to cool off, drink water, and you can marvel at the sight of the ruins.


Refreshing snacks
Within the archaeological zone you will find several places where they sell, ice pops, ice cream, fruit, among other things. Carry some cash so you can pamper your kids with something refreshing.


Wet wipes
Wet wipes are a great help to cool off, or to clean your hands whenever necessary, although there are public toilets, they are usually very crowded and afar so you cannot take them to wash their hands every time they get dirty.


Comfortable shoes
In Chichen Itza the roads are made of dirt and there are many small stones, branches and leaves. I recommend that you do not wear sandals but tennis shoes so you can walk more comfortably.


Extra entertainment
It does not matter if you go from Cancun, the Mayan Riviera or Merida, the trip is long and it is good that they bring something to entertain themselves, they can watch a movie, play with a Tablet or carry a toy. In the case of the Tablet and electrical devices you must be careful, since they overheat in the archaeological zone and could malfunction. If you allow them to use them within the archaeological zone, preferably do it in the shade to avoid accidents.
I hope that with these little tips for your next trip to Chichen Itza with children you can go more prepared to enjoy this wonderful place as a family.
---
I have a degree in European Languages, thanks to digital-editorial I have had the opportunity to work with my husband in different projects, such as translation, writing, text review, copywriting. As well as learning about things that I thought I would never do, such as digital books for iPad and managing Wordpress platforms. One of the things I like the most is traveling with my family, I like to immerse myself in the culture of each place I visit, but above all I like to be well prepared before each trip to organize my itinerary and make the most of it.
---
You may also be interested in reading the Full list of recommendations when visiting Chichen Itza.