Unlike other Mayan cities, the Ball Court in Uxmal is not monumental nor is it surrounded by temples that highlight its symbolic importance. The Ball Courts are not abundant in the Puuc zone cities, this is the only one found in Uxmal.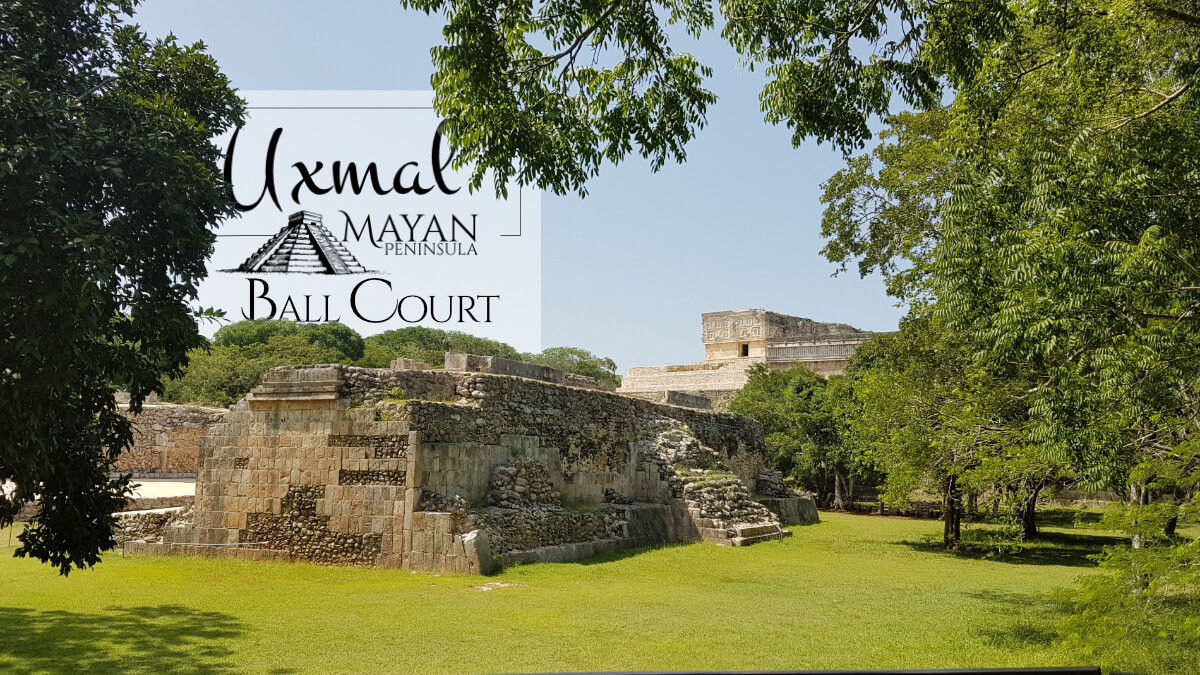 Its condition is very deteriorated, and it's made of two constructions of medium dimensions that make up the sides of the court with the rings by which the ball was to be introduced. The originally carved stone rings were removed to protect them from the elements and were replaced by reproductions.
This game has always been related to mythical and cosmic aspects. The ball symbolized the movements of the stars in the sky and the players, in repeated occasions, symbolically staged the fight of the day against the night or the struggle of the deities of the underworld against the gods of heaven.
The date of construction was found in one of the calendrical symbols revealing the date in the year 906, time in which Uxmal began the decline.
Location of the Ball Court in Uxmal
The Ball Court in Uxmal is a few meters away from the Quadrangle of the Nuns through the great arch of the temple of the south.