The Spring Equinox in Chichen Itza and Dzibilchaltun is coming, but for the second year in a row, because of COVID-19 restrictions, both sites will be closed for 3 days.
The National Institute of Anthropology and History (INAH) confirmed that both Chichén Itzá and Dzibilchaltún will be closed March 20, 21, and 22, but you can still catch a glimpse of the effect if you go one day before or after these dates.
Dzibilchaltun Spring Equinox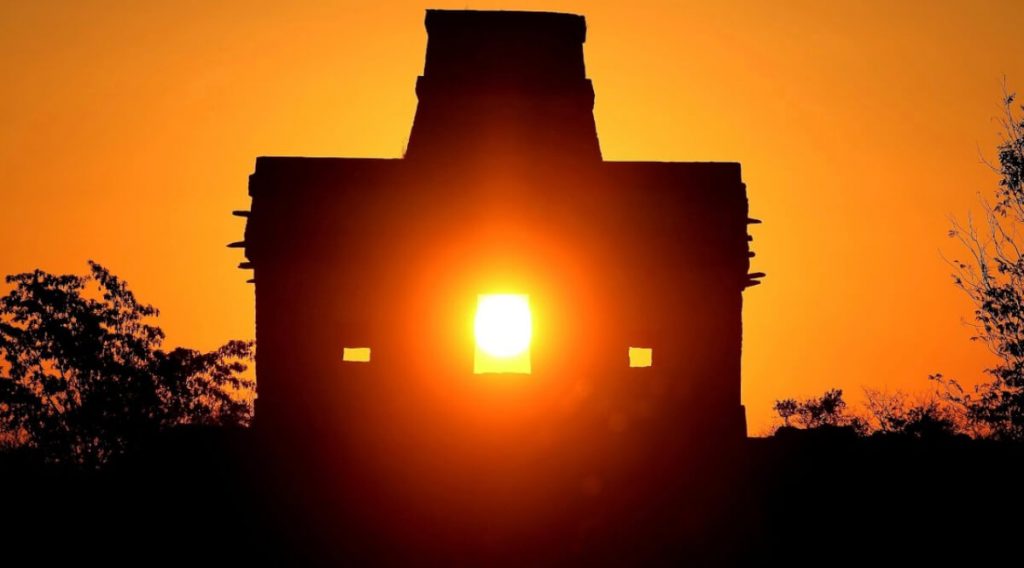 It's expected an estimated attendance of around 2,000 people to see the archaeoastronomical phenomenon in the Temple of the seven dolls in Dzibilchaltun, but remember you must arrive very early since it starts at dawn.
Schedule and ticket prices in Dzibilchaltun for the Spring Equinox
The ticket office will open at 04:30 to give access, but authorities will be there from 04:00 to 10:00.
The sunrise is at 6:00, so I recommend to arrive there at 5:30.
The rate to enter Dzibilchaltun for the Equinox is 227 pesos for foreigners, 124 pesos for nationals and 75 for people living in Yucatan.
Spring Equinox in Chichen Itza
Chichen Itza is the most visited Mayan Archaeological site, and the attendance for this event is the most crowded. It's expected to exceed 13,000 visitors.
The phenomenon of light and shadow occurs from 4:00 pm and concludes around 6:00 pm. You can read more about the Equinox in Chichen Itza from here.
Schedule and ticket prices in Chichen Itza for the Spring Equinox
The access to the archaeological site will be as usual at 8:00, and the entry fee will be 481 pesos for foreigners, 202 for nationals, and 75 for Yucatecans.
Something to consider is that the parking will be closed, so you would have to park in the heliport of Pisté. There will be transportation to take you to the entrance, and also return you to your vehicle.
It is recommended to bring light clothing, sunscreen and water. Read all the Recommendations to visit Chichen Itza from here.
Photo and Video equipment
Finally, regarding the introduction of photographic and video equipment, you must pay the corresponding permit to the National Institute of Anthropology and History (INAH), which varies according to the device. Don't worry, you can use your smartphone to take pictures and video.
Also, keep in mind that access to the archaeological areas with backpacks and large bags is not allowed.