Xcambó + Progreso Private Tour from Mérida
This is a must for the Mayan Archaeological Site Lover traveling to Mérida because of the combination of history, Mayan Ruins, Food, and Beaches.
You choose the time you want to spend in Xcambó, in the restaurant and in the pier.
Let us take you on a Private Tour of Xcambó and Progreso.
Contact us info@mayanpeninsula for larger groups.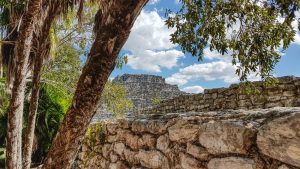 Xcambó was a very important salt mine, probably the most important of the Mayan Peninsula.
Progreso is the main port in the State of Yucatán with a dock that extends 6.5 km into the sea. 
Here you will enjoy a delicious traditional meal and then a walk along the pier.
This private tour takes you to a Mayan Archaeological Site that was recently opened to the public, to the pink salt mines, and also to a local restaurant you choose.
This is NOT a scheduled tour, you can choose how much time you spend in each of the recommended places we visit.
Do you want to stay more time in Xcambó? No problem.
Do you want to stay less time in Progreso? No problem.
We're not tour guides, we're your friends who know a little bit about these Mayan Archaeological Sites and would love to take you there to see, learn, and have a great time.
Xcambó - Progreso Half day Trip
Basic
Between 5 and 6 hours
Comfortable transportation with A/C
We'll pick you up at your hotel located in Mérida.

Salt mines of Xtampú

30 min approx

Next, we'll spend a few minutes in the famous pink salt mines of Xtampú.

After visiting the amazing pink waters, we'll visit Xcambó, which was just opened to the public in 2018, and it was an important salt mine.

Progreso Restaurant

2 hours approx

To rest and eat after discovering the past of the Mayan People, we'll stop at a restaurant in Progreso, where you will taste delicious local food and walk along the pier.

We'll take you back to your hotel.
All Inclusive
Between 5 and 6 hours
Comfortable transportation

Food and Drinks in Progreso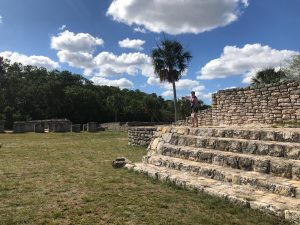 Xcambó & Progreso Private Tour from Mérida
Travel with the Mayan Archaeological Site Experts